Engel & Co. - Company Profile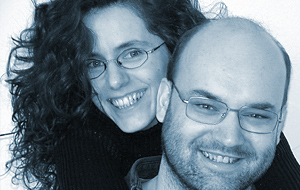 Engel & Co. has been active in the IT market as system house since 1990. The fields of activity of the company include installation of ISPBX, data networks as well as alarm technologies.
The company has also been active in developing software, especially communication software, since 1996. Our accounting systems are used in hospitals and by telecommunications providers like DDKom from Dresden, Chemtel from Chemnitz, jetz! Communication from Jena and the Tropolys Group.
The accounting systems of Engel & Co. are certified according to § 5 TKV (a law protecting clients of telecommunication companies). It was necessary because the legislator enacted a law requiring using of certified accounting systems by telecommunication companies, which deliver the call data records to third party.
In addition to accounting systems Engel & Co. has developed traffic measuring systems, connection servers and special applications for telecommunications providers.
With more than 20 employees Engel & Co. is a reliable partner for our customers.
Key Competencies
Our key competencies include design, planning and implementation of systems with complete speech and data integration. Application packages for special company services an outsourcing solution.
Web-Based Information Management
With our subsidiary company Batix Software GmbH we are best prepared for tasks in field of Internet technology and content management systems.